The Benefits of Being a Mothernode Partner
Becoming a Mothernode CRM Partner has its obvious advantages to your business, which include additional recurring revenue for your customer referrals and the additional sales opportunities available to you when you're backed by a world-class CRM. But what's the best advantage? You get everything Mothernode CRM Sales & Marketing Edition has to offer for your own business at a special discount exclusive to Partners. A plan too good to pass up!
Sales & Marketing Edition
If you don't already use a CRM or are in need of an upgrade, we've got you covered! As a Mothernode CRM Partner, you'll have access to powerful sales and marketing tools and resources that will help you grow your own business, while giving you and your team the confidence and experience to be a successful Referral Partner, offering similar solutions to your customers.
What you get
Unlimited Customers and Contacts
Leads and Opportunities
Quotes (with digital signing)
Sales automation
Marketing automation
Send up to 25,000 emails per month
Lead capture forms
Event registration
25GB of file storage
Personalized Signup Page
All Mothernode CRM Partners get their very own personalized link that lets new customers register a Mothernode CRM account. Partners can use the link to offer new Mothernode CRM customer registrations to sign-up directly from their website, blog, or landing page. Partners can even include the link as a call to action in their digital marketing campaigns. You can use the signup link as often as you like. Each time a new customer uses the link to signup for a Mothernode CRM account, they begin a 30-day free Trial. Once they convert to a paid account, the referral customer becomes an active commissionable account. It's that easy.
Partners are automatically notified by email when a new subscriber enters a trial period using their link. The registration details are provided to the Partner.
All trial accounts are visible in the Partner's Portal.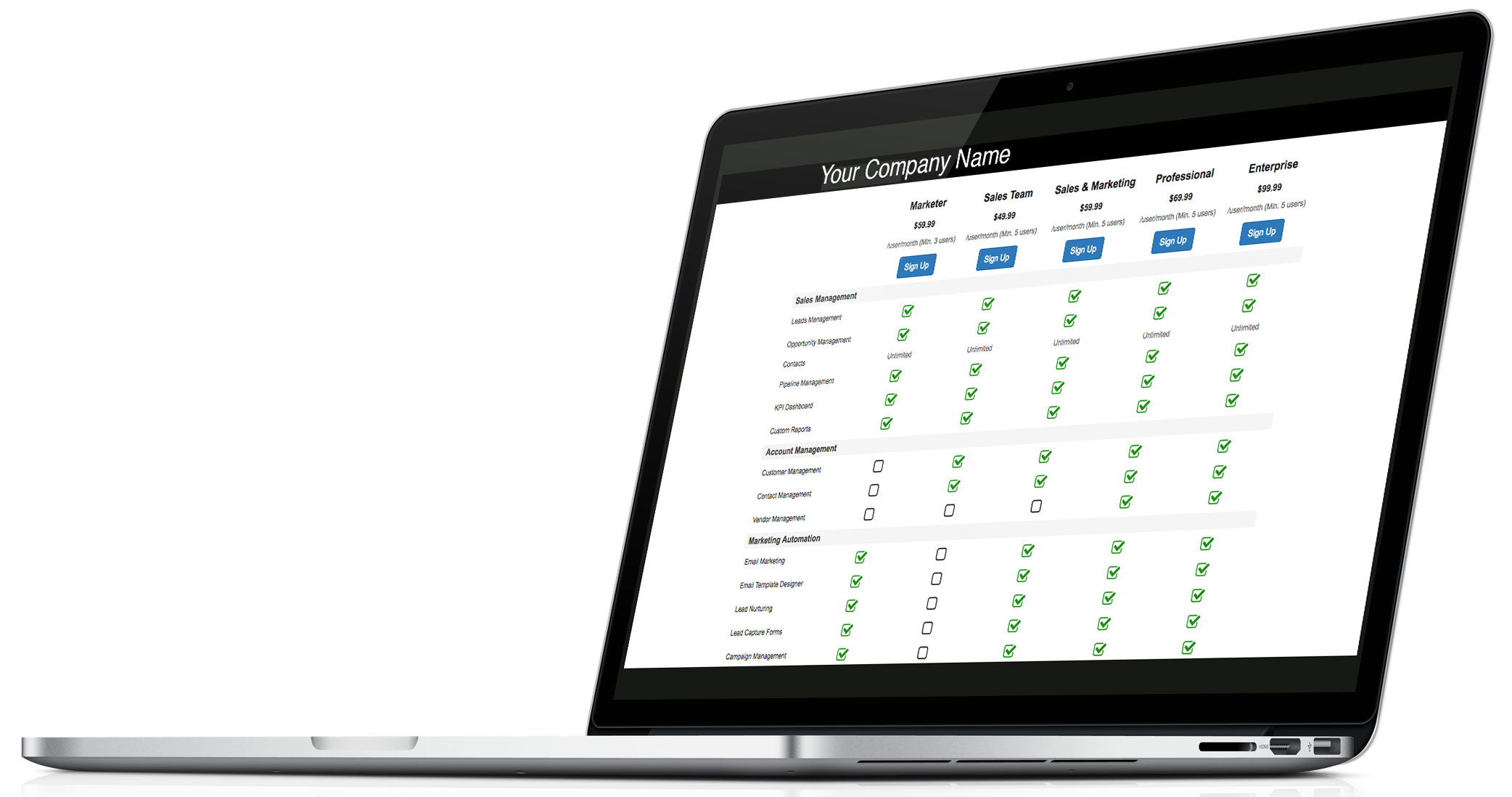 Partner Portal
We believe in transparency, and that's why all our Partners have access to their account activity, including listings of their current subscriptions and number of users, payment history, and forecasted commissions.
What's included
Subscriber Reporting: Stay current with the status of each Customer Referral in real-time. View current number of subscribers by account, get account status, view edition changes and more. See the commissionable value of each account in one easy to read screen.
Personalized Sign-up Link: The fastest way to adding Mothernode subscribers and earning revenue! With your own personalized sign-up link, you can attract new customers 24/7/365 and all new paid subscriptions are commissionable per your rank. The link allows your prospects to signup for a Mothernode CRM account and begin a 30-day free Trial.
Dashboards: No portal is complete without Dashboards! Visualize your current rankings and keep track of your goals toward increasing your commissions.
Trial Customers: Get visibility to your trial customers, gauge their activity and engage them to convert.
Commission Forecasting: In addition to your payments, get a clear picture of your forecasted commissions based on your current subscriber base.
Goals: Keep track of your goals as you rank up.
User Management: Setup user access for other users within your organization.